So I recently picked up a MP Megatron . . . and the figure was cherry except for the rust on his chrome feet. Well . . . I couldn't sleep and was going through my car-care stuff to try and make some room and saw an old friend . . . .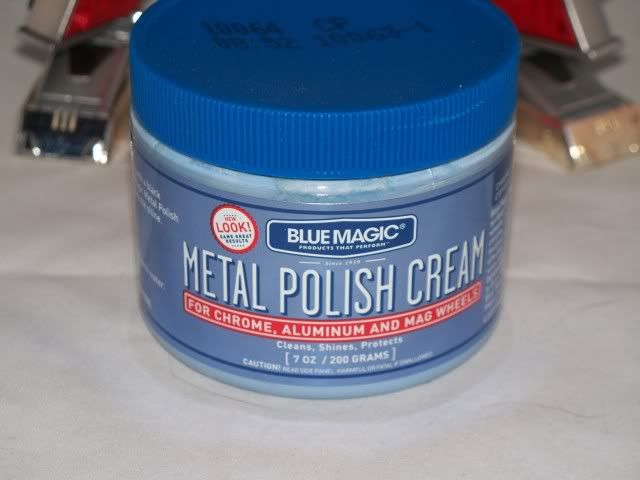 This stuff could be sold as a nose hair remover as it has a smell that borderlines as an acid burn. Anyways, this stuff in small dabs can clean almost any chrome, and as you can see will clean MP megs feet to their previous shoe shiny chromy glory.
Here's a before and after (just the front of his feet; [the] left to you has had it applied, the right hasn't):
After[wards], both feet fronts were done, and now [here is] the side by side (the left foot side has been done, the right foot hasn't):
I'm still cleaning these right now ([I'm] going to buy some makeup sponges to clean the nooks and crannies), but [I will] use microfiber when cleaning it off, as you don't want to leave scratches on the chrome.
Also, I have removed the feet from him to finish it, you may not want this stuff hitting painted plastic.
(A couple other members provided a few alternative tips as well. Those are included here. ~Sq7)
Quote:
Originally Posted by OMEGAPRIME1983
Nice, I used silverware polish then gloss clear coated them.
Quote:
Originally Posted by Motor_Master
Back when this problem first came up, several people had success using turtle wax to clean up Megs work. Personally I think it was an intentional reference to the episode "Cosmic Rust".