From Shockwave AZ:
I made light box from a regular cardboard box and some tissue paper, here are the instructions here:
http://www.wikihow.com/Create-an-Ine...raphy-Lightbox
Here is the result of said lightbox:
From royalestel:
http://www.instructables.com/id/Ligh...etop/?ALLSTEPS
Is another.
This one: Is even easier. Just cut a hole in a bucket (dear liza, dear liza).
http://www.instructables.com/id/Budg...%22./?ALLSTEPS
This one is easiest of all.
http://www.instructables.com/id/Budg...udio/?ALLSTEPS
Just use a large tupperware tub.
From Lobo:
I use a light box as well.
While surfing the TNI forums I came across this.
http://www.pbase.com/wlhuber/light_box_light_tent
Good, detailed instructions on building a cheap light box.
From Revlimiter:
A camera with a macro setting that works is pretty important. But slightly less than that is a lightbox.
The frame of my lightbox. It's just PVC pipe wedged together (no glue). The black thing on the top is a scrap of ABS plastic that allows me to clip on different backgrounds.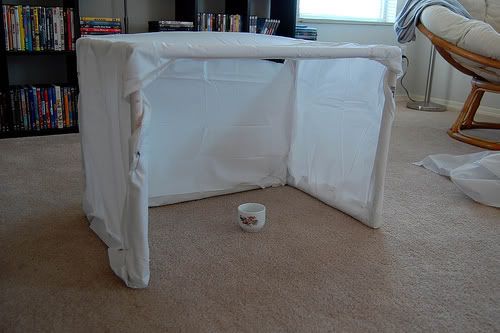 The white stuff is a $2 vinyl shower curtain liner. This diffuses the light, yet lets more light thru than a bed sheet.
Here's how I sometimes have it setup. The 3 lamps are Target clip lamps ($6 each) with high-watt compact fluorescent bulbs in them (like 25 watt). It provides pretty good light. The stand is just an old TV stand that I bought at a garage sale. A low stand like this is actually more comfortable to me than a table.
and with a good, customizable light source like this, you can do stuff like this.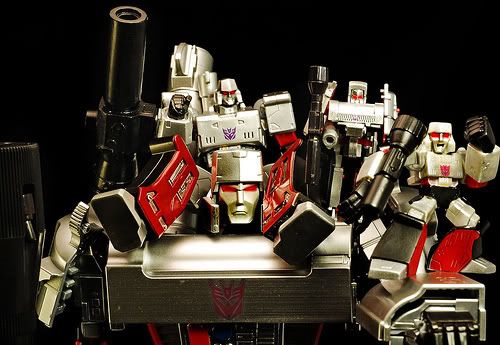 p;osa