CREDIT for this goes to MegaMoonMan:
Seemed a natural fit considering Enegon featured Terrorcon figures. I think it worked out pretty well.
It's a great custom in that ANYBODY can pull it off, no modding is needed (except a tiny bit of filing to make the weapon fit together). All you need are the figures.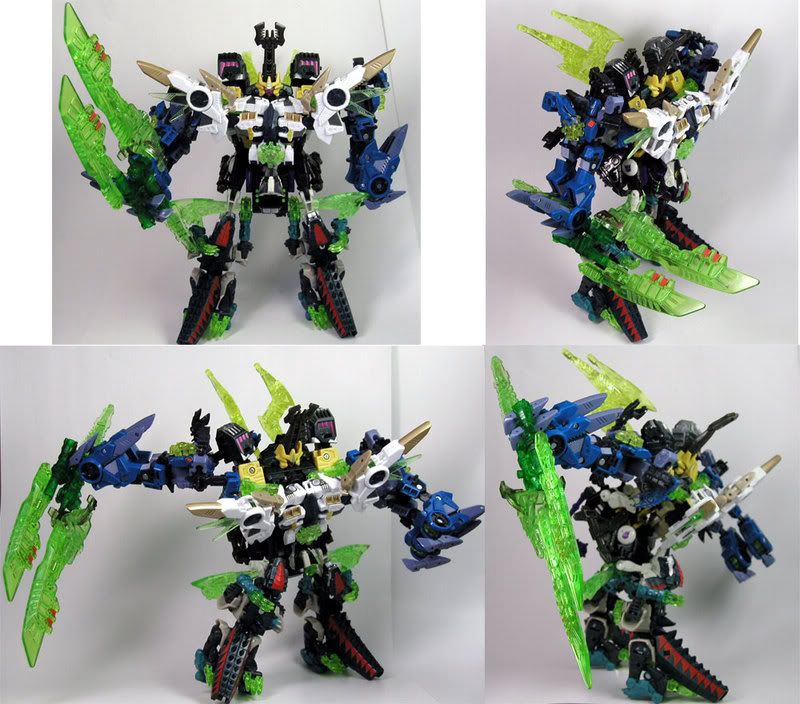 Some Detailed Images:
It uses all the accessory/energon bits that came with the figures in the construction, but nothing else.
back view of combined mode: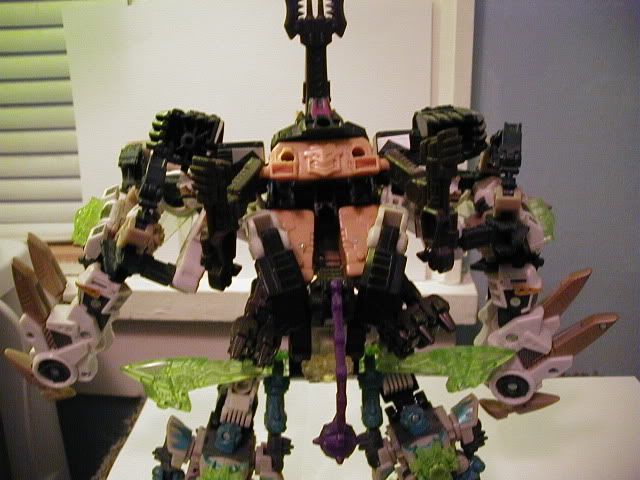 Right arm:
side view of body assembly: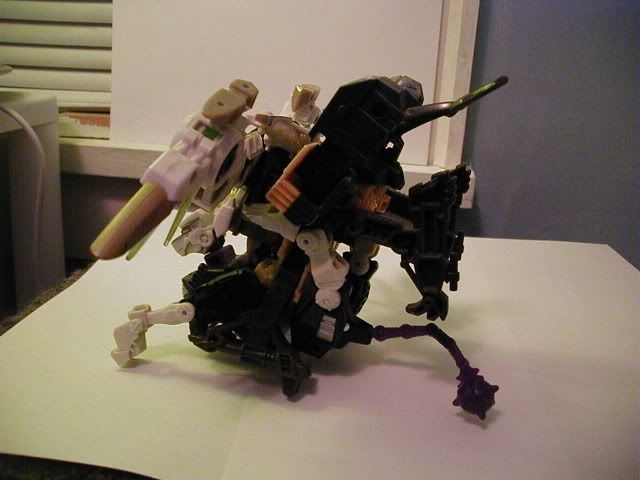 Body assembly (minus chest part):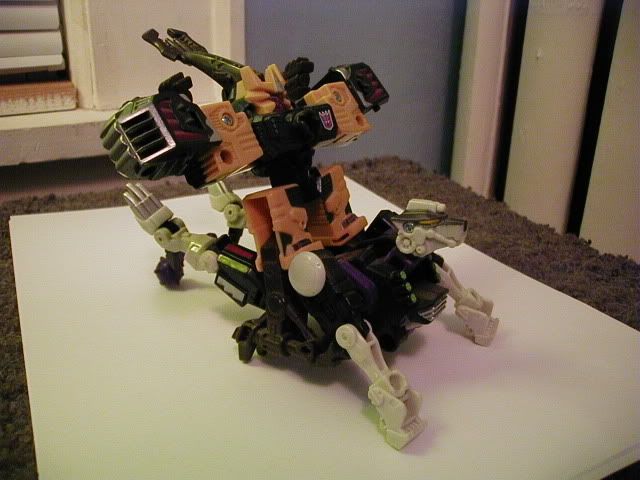 Chest part: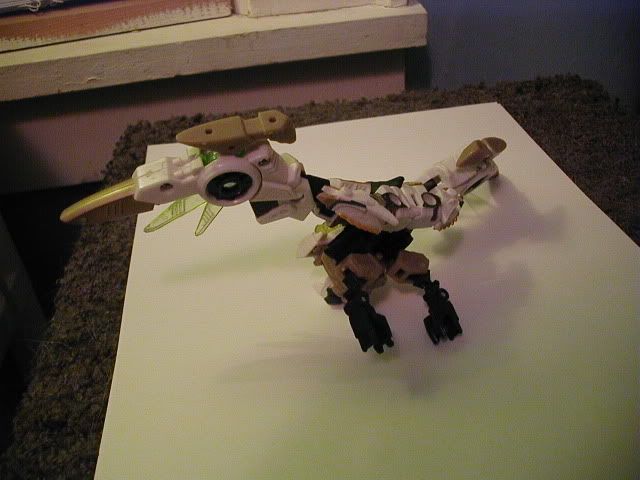 Left leg: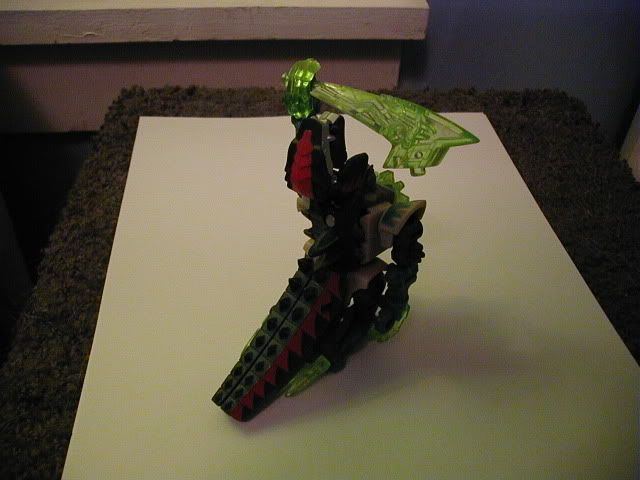 Weapon: