Figured I post this new arm mod for Rumble/Frenzy since I've been just pumping out Alt Customs these last few days.
This one came to me after I recieved KO Alt Prowl, mainly bought for the head for Alt Ratchet and arms to use on Rumble. Problem is I have a Rumble and a Frenzy but only one set of arms. So I get to looking at my junker Skids with no arms and I take his legs apart. I also have 2 extra Jeep hands from my Inferno and Grapple customs. With a little dremeling, some glue and paint I now have a pretty nice set of removable arms for Rumble (or as I like to call the red one, Frenzy
)
Here are some pics to show what I did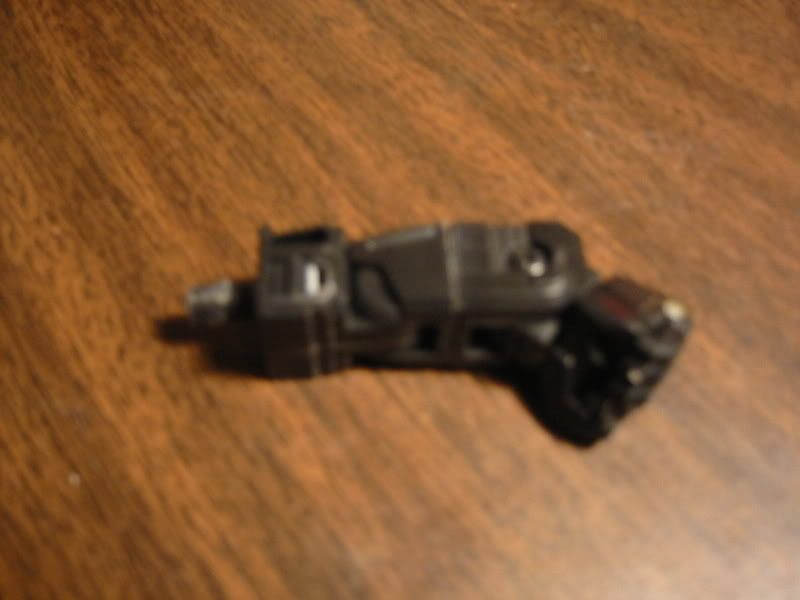 I had to dremel this nob down a bit on the top and around the circle to get Swindle's hands to fit
Here's the peg that held the foot on grinded down and glued to the base if the arm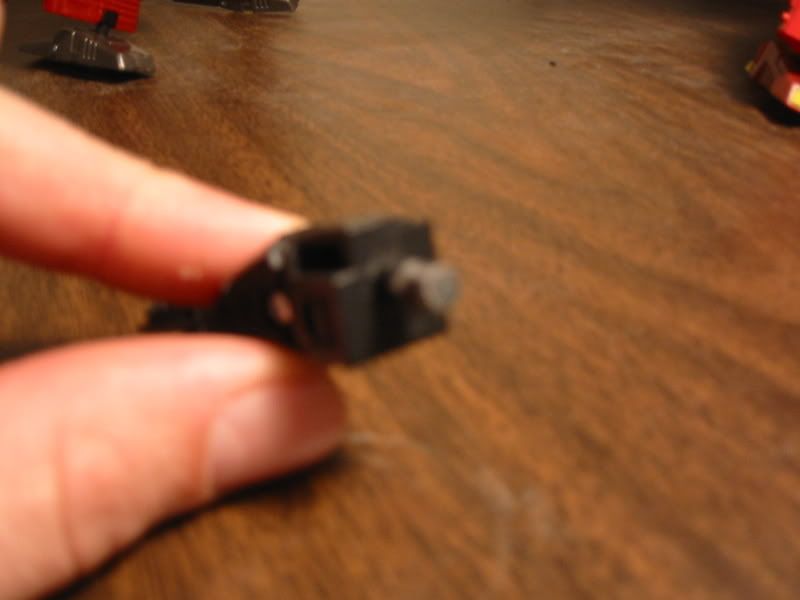 I also grinded down the hole on the hand to fit the joint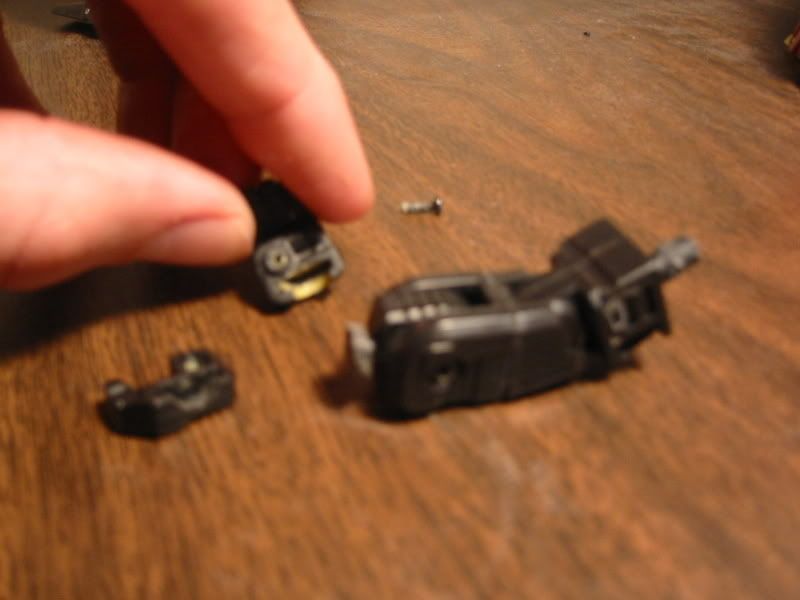 one arm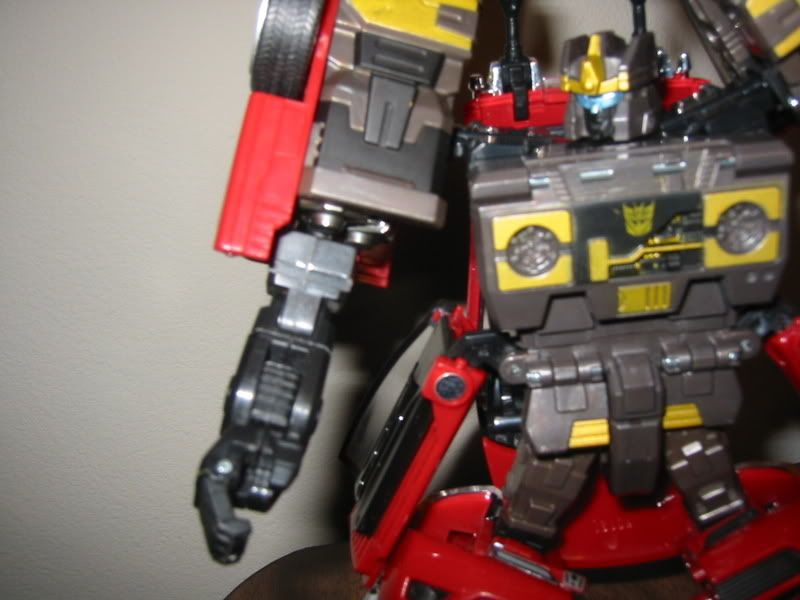 two arms
oh look at this he can hold his gun, with no modification and it stays in better than most Alternators guns do
and 2 guns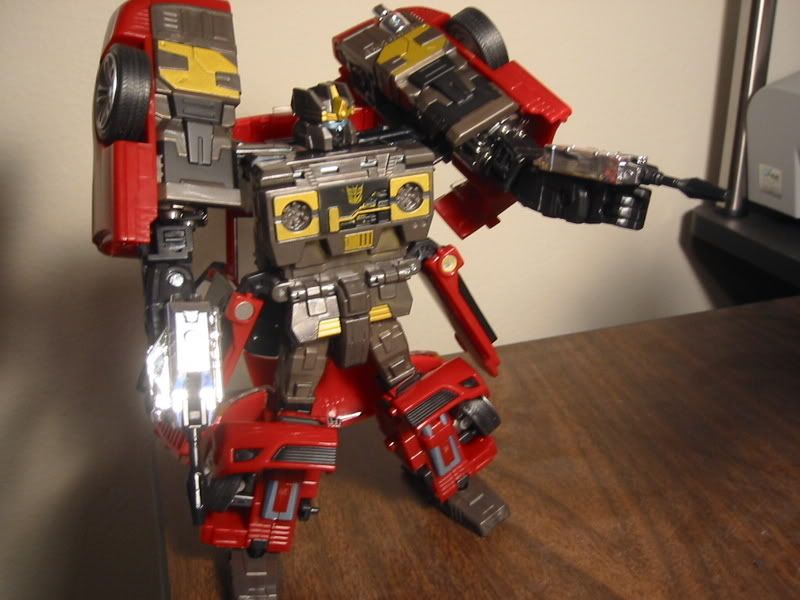 easily removed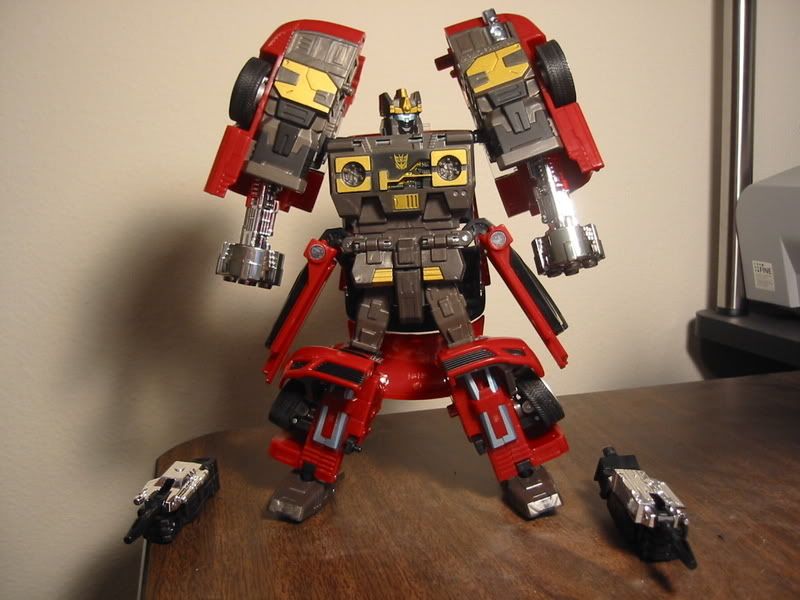 and attached to the real Rumble
Quote:
Originally Posted by seali_me
OMG i love it. articulation finally. did clay's mod had the turning articulation. i like your mod as well it has a larger frame more suitable (and cheaper than getting parts from other alts.) great job dude. keep em coming.
Quote:

Originally Posted by Lucs

Clay's mod does have turning articulation, it actually has great articulation. Only thing is it kind of gets rid of the pile drivers all together so I feel like it works better as a new character mod.





Quote:

Originally Posted by Tript

Awesome Mod, can you post a pic of an arm attached and the pilon extended?

[quote=Lucs]Ask and you shall recieve