When I started this project a few years ago, I posted a how-to over on TFmaster's site, and it got deleted awhile back. Since I wasn't a member of TFW2005 back then, I thought I would post it here for anyone who might want to try the same thing.
It all started with this:
A little keychain led light that I thought I might be able to use to light up G1 Galvatron's cannon.
When I dissassembled it however, I could not get the light bulb out of the casing.
So it was back to the drawing board. I picked this up at a local Target for $2.49 on clearence:
Took it home and tore it apart: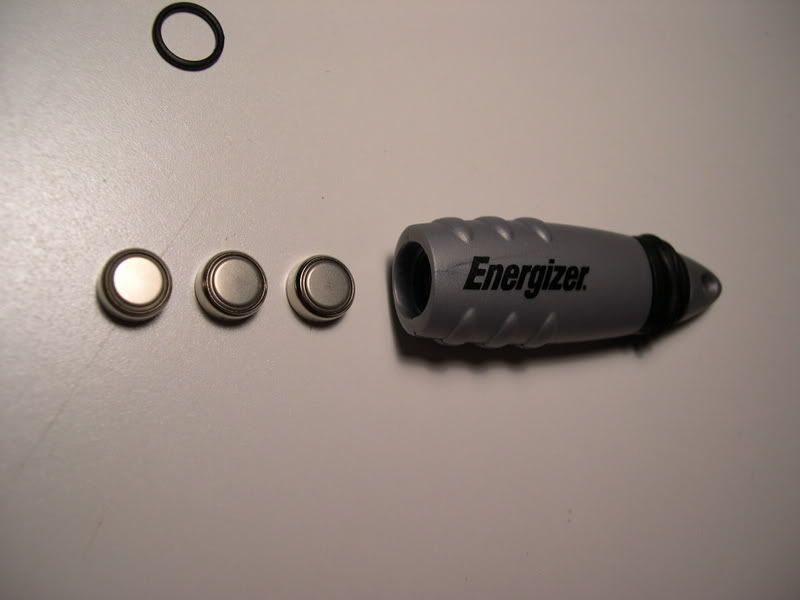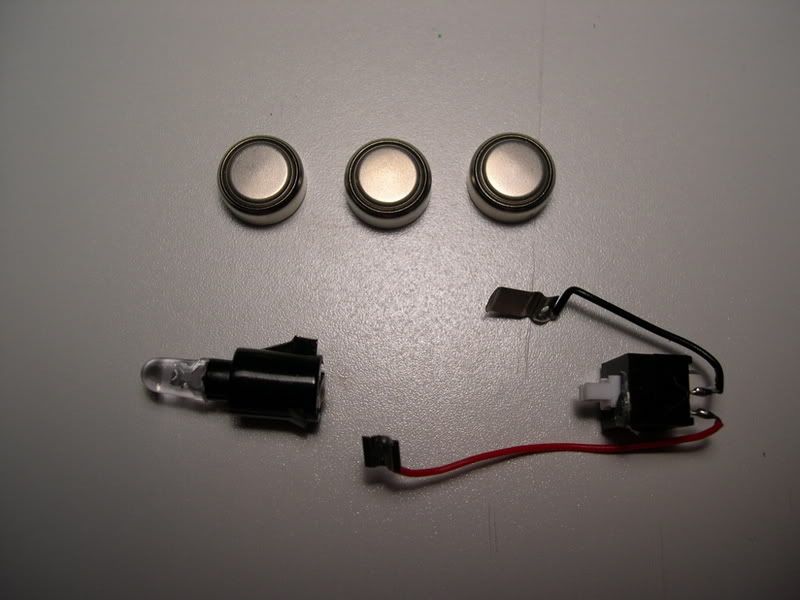 I then took apart Galvatron's cannon: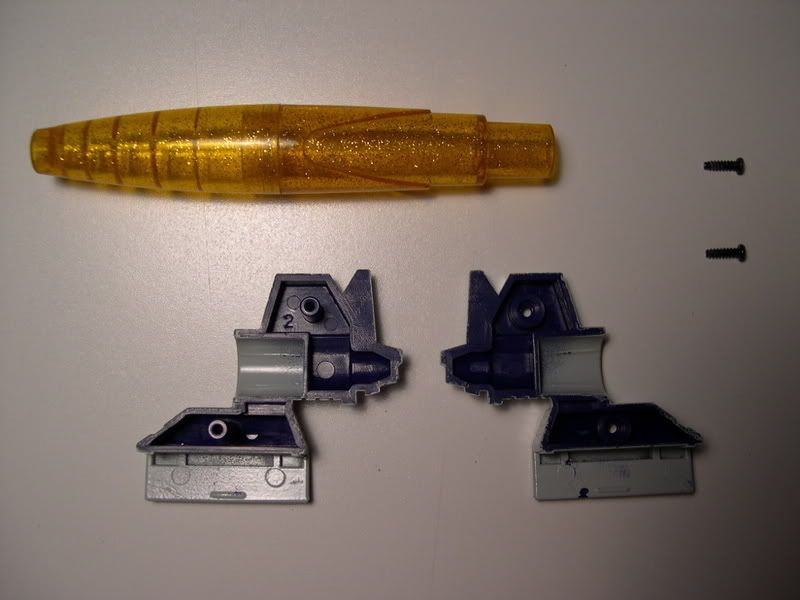 I hit a snag when I found that the A76 Button Cell batteries were too big to fit in the cannon. The smaller 362 Button Cell batteries from the first led light would fit. I got lucky.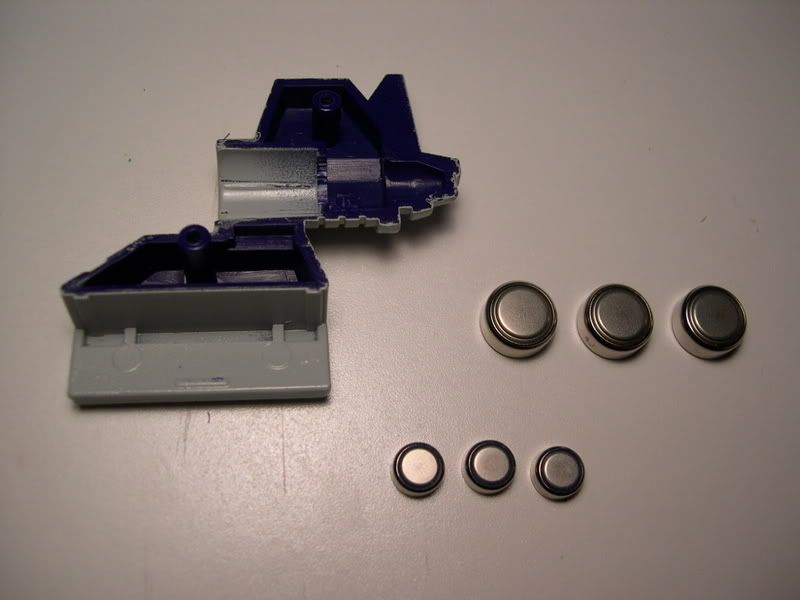 I then carved out a hole for the light to fit inside the cannon:
Next I carved a hole on top for the light switch, then repeated it for the other side:
The inside of the cannon after I carved and shaved the left side so I had room:
After carving the insides of the cannon to fit the electronics, I glued the led bulb in place: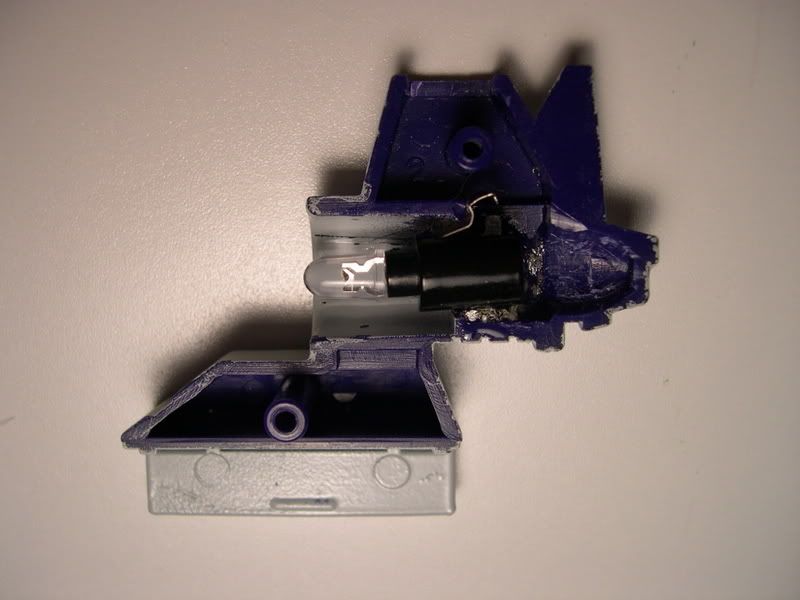 Then I set & glued the Switch box in place:
I got lucky again, this led bulb can run off of only two of the 392 Button Cell batteries. Good thing too, because three would not have fit: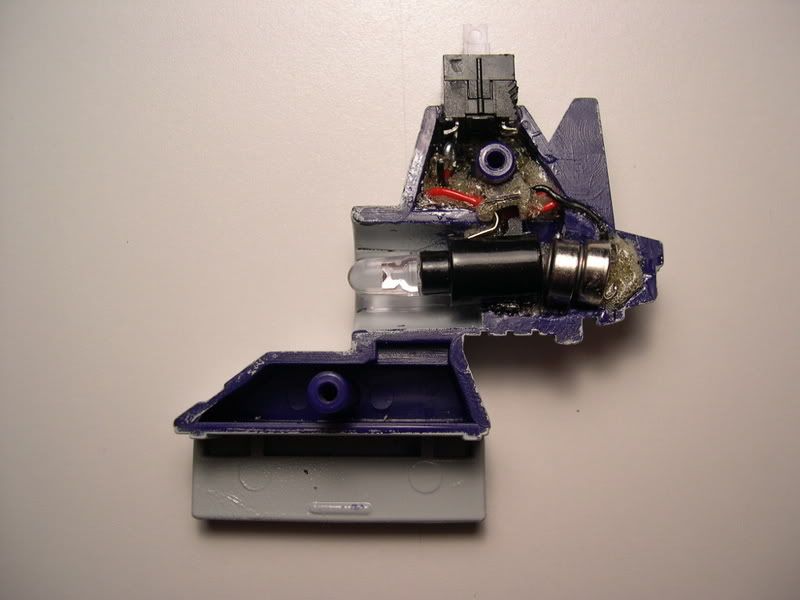 Re-assembled the cannon, painted the cannon using Krylon Fusion Grey, and done: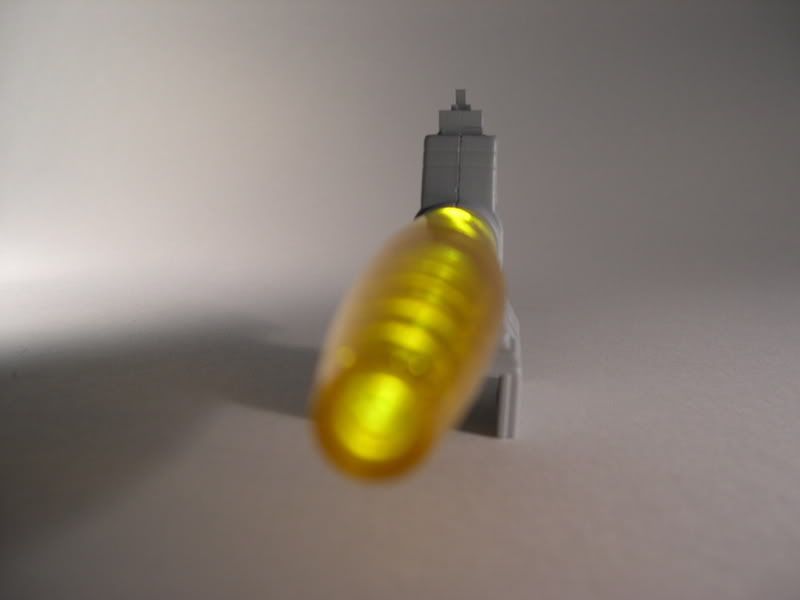 I also took my old G1 Galvatron and painted him in his movie colors. I also Inserted clear red plastic behind the eyes and gave him some fresh stickers:
And wouldn't you know it, about a month after I completed it, they announced the "Official" re-paint and the grey one was the e-hobby repaint. Go figure, lol
***attached photos***