well, as I was browsing through walmart on the 4th after going to the movie ( :07dance ) I just happened to notice the movie party favors for sale, and saw a pack of four allspark cubes that are Jacob's ladder/image puzzles and had an idea........
I decided to try and make something that would be more in scale with the movie figs, and still be nicely detailed, so I decided to scan and repaint the allspark texture on the cubes, and then apply that texture to one of the individual cubes that make up the single puzzle so that it would be able to fit into the movie figs hands. the end result is still larger than the actual movie prop, but it's close enough until I find a die or something smaller.
anyway enough babbling, bring on the pics! :07evil
Here is the original cube.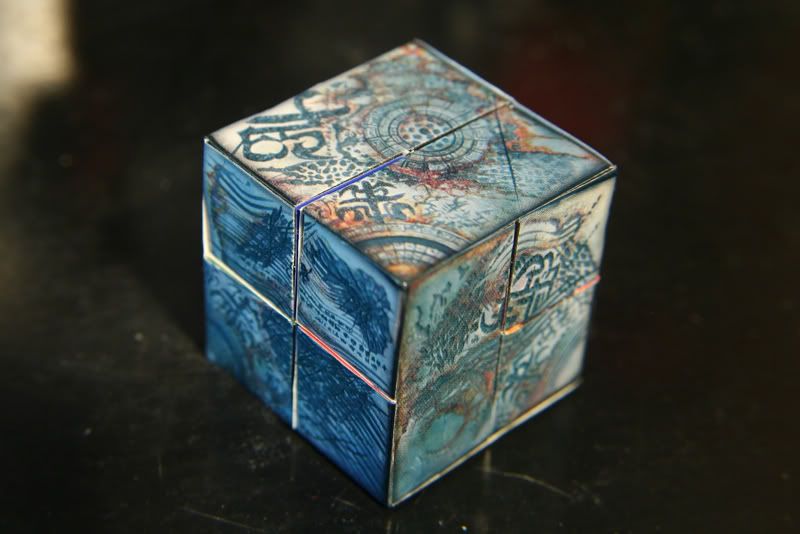 and the final result, basically I just replaced the stickers with one of my own that makes the textures to scale.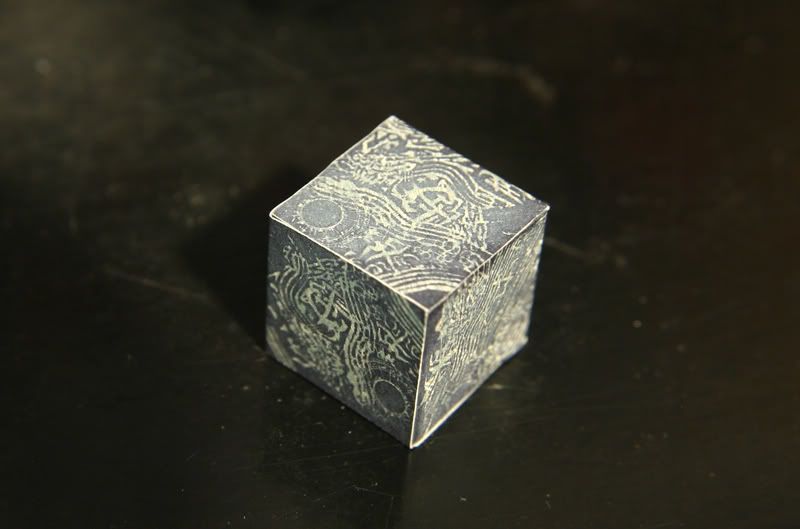 and to show the scale, one held by leader prime.
now, for anyone who wants to do this, I decided I would post up the file, so that others can save the hours of painting in PS that I did. :07redface
Here are a couple of .jpgs.
http://cbrockett.com/images/misc/allspark-wrap.jpg
http://cbrockett.com/images/misc/allspark-wrap2.jpg
If there is enough interest I'll host the .psd, but for now I'm gonna try and avoid the hour long upload. :07laugh
these files are in 300dpi, and will directly fit on a cube 1 3/16" (twice the size of the cubes I ended up using) so you will need to measure whatever cube you want to use and scale accordingly.
now for a question....... Any recommendations for a sealer I can use on these stickers? they are just plain inkjet labels, and I would like to seal them so that the color is more rich, and so that they will stand up to abuse a little better.
as for the other 7 cubes left over........ as soon as I find some metalic pink spray paint I'll have some new energon cubes.
any comments/criticism are welcome.
[update] here is the psd (photoshop) file.
http://cbrockett.com/images/misc/allspark.psd