It was an adventure indeed! So, background info first. In an AIM chat with a friend, we discussed how Brawl is a great figure, but the arms kill it. I decided I wanted to fix it. If it works, great! If not, I have a non-TFing Brawl! Now I will teach YOU how to fix Brawl!
Materials YOU will need: One Deluxe Brawl and some super glue.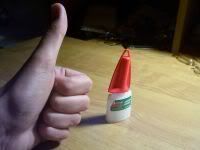 Put some drops of glue in the peg hole.
Peg the arm into the hole while the glue is wet.
Wait for about 3 minutes. Do something constructive.
Then remove the peg, blow on it to dry it a little, plug it back in, and...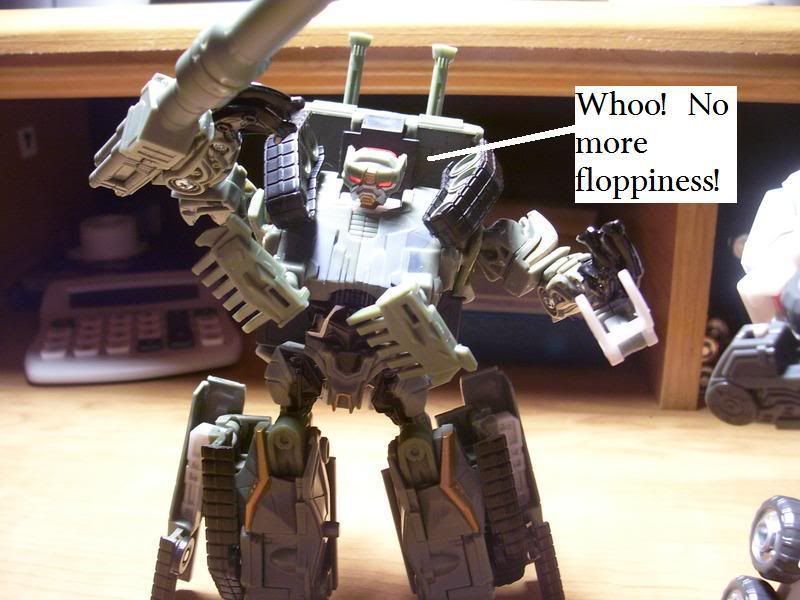 EUREKA!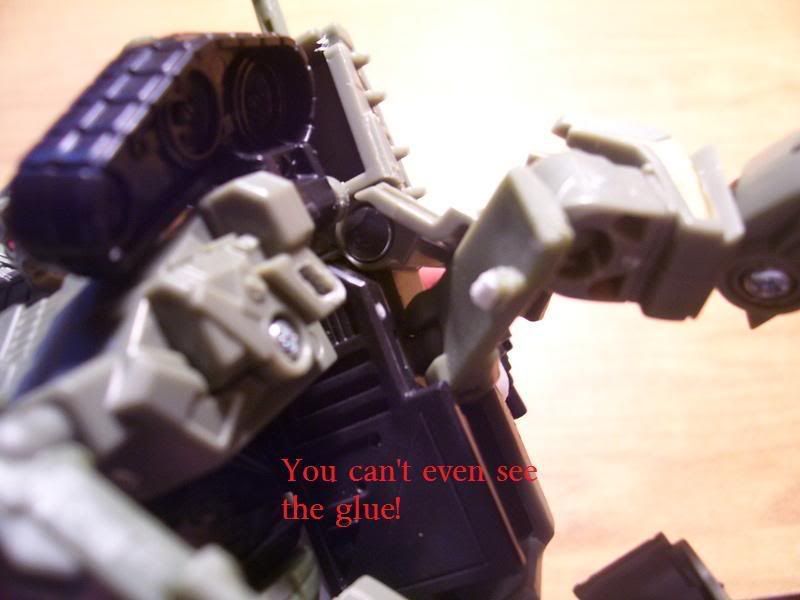 Just to show you that they are now as sturdy as...uh...something sturdy, here's a picture!
Now, with this guide, you too can fix your own deluxe Brawl!
Quote:
Originally Posted by superquad7
I'd just like to add that there are a couple mediums that one can use for this that have been suggested in this original thread. Instead of copy/pasting them all, I figured I'd just make it short and sweet myself:
One can use nail polish or super glue. There are pros and cons to each. Nail polish can be a bit less permanent, but it does not damage the toy (as one is adding
to
the toy, not altering the toy per se; superglue is a bit more of a permanent solution, but be aware that you are actually
melting
the toy when you use superglue. Also, one is taking a chance on gluing parts together by using superglue. However, with a bit of patience and skill, superglue can be used effectively. I hope that helps