Playing with my new Titanium WWI Prime, I realized his knees didnt bend worth a damn.
So I took him apart and looked at the pieces to see what could be done.
Well the end result was so easy and such a success, I documented the mod, so anyone else who wants to do it can easly copy what I did.
The mod is easy, quick, and only requires 2 tools, a small phillips head screwdriver, and a hobby knife.
Time to complete the mod: Around 5 minutes.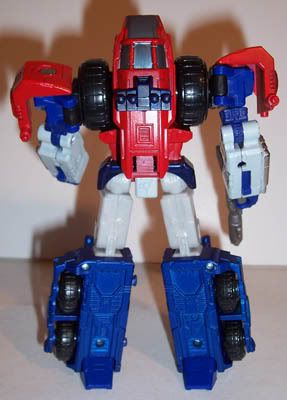 WWI Prime un modded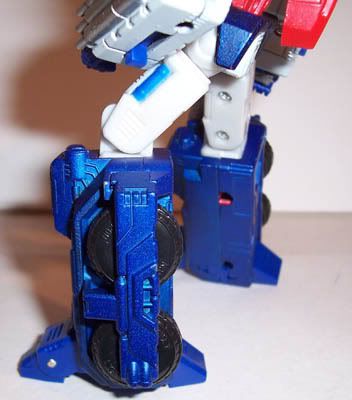 Amount of knee articualtion before mod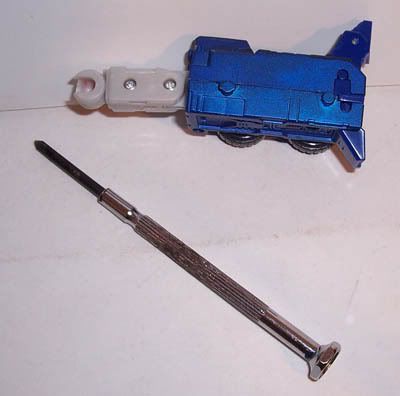 Step 1: Remove leg to be modded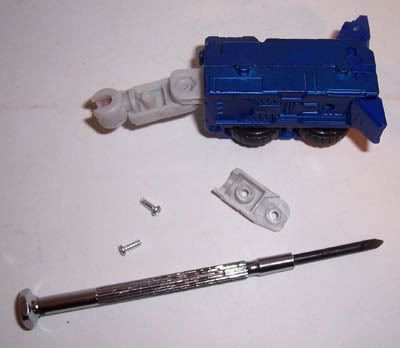 Step 2: Remove screws and disassemble upper leg
Step 3: Simply remove the illustrated amount of plastic
The left half is unmodded, the right half shows the excess plastic already removed.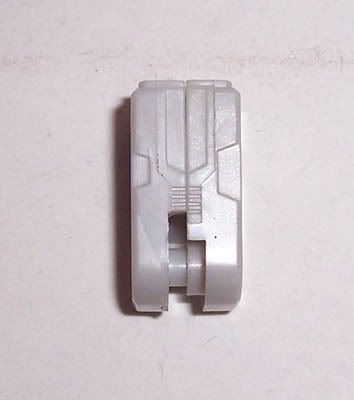 Rear view of the two pieces showing difference in modded and unmodded sides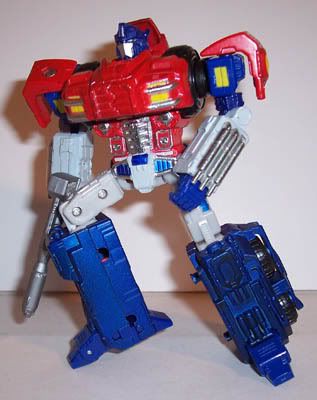 shot showing modded knee's new range of movement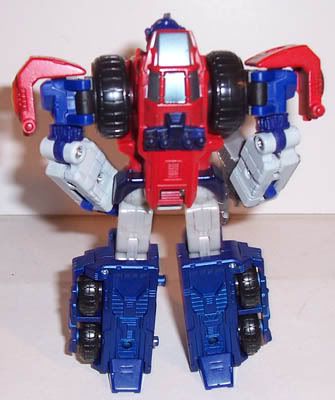 Rear view of modded Prime.
There you go.
If you have any other questions, dont hesitate to ask.
-Viper 486 out.