Hello there. My new good friend Kouri was kind enough to make some custom name plaques to stick onto the bases of my Masterpiece Seekers. He did the following names for me,
Ghost Of Starscream
Thrust
Dirge
Ramjet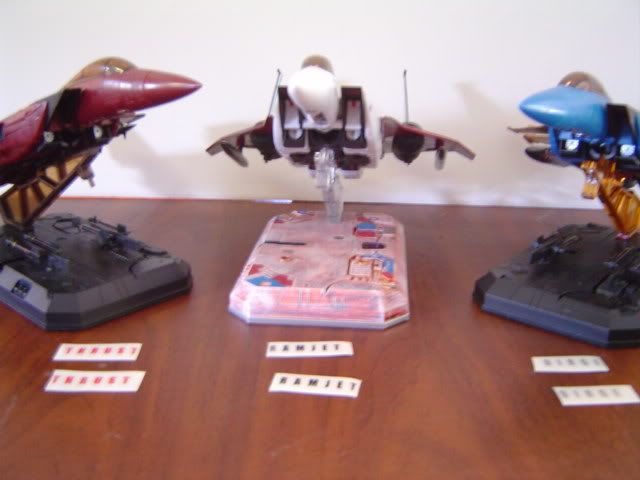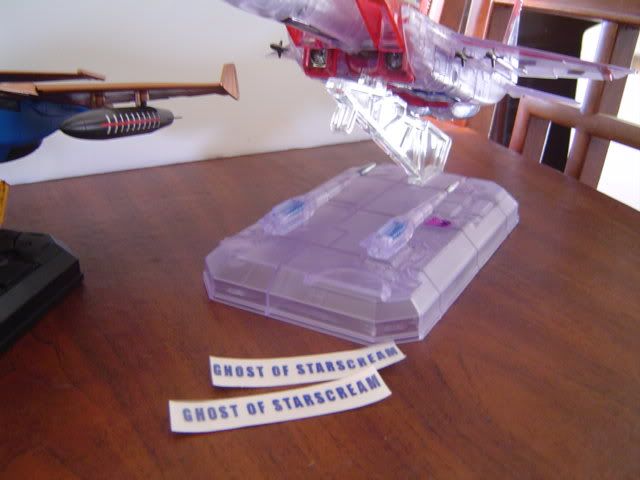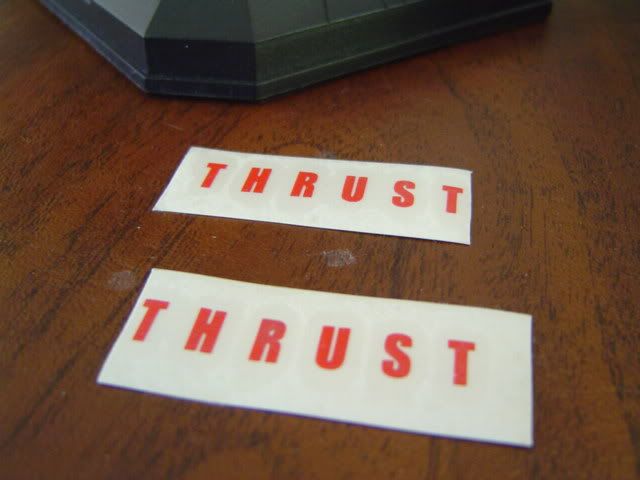 These stickers have a covering on them that the letters stick onto. This helps keeps the letters lined up for easy application. Just peal the clear top off making sure the letters go with it. Then select location on base, and press all the letters into position, and peal the clear piece off.
My other friend was showing me how to do some weathering effects, so we used Ramjet's base for it.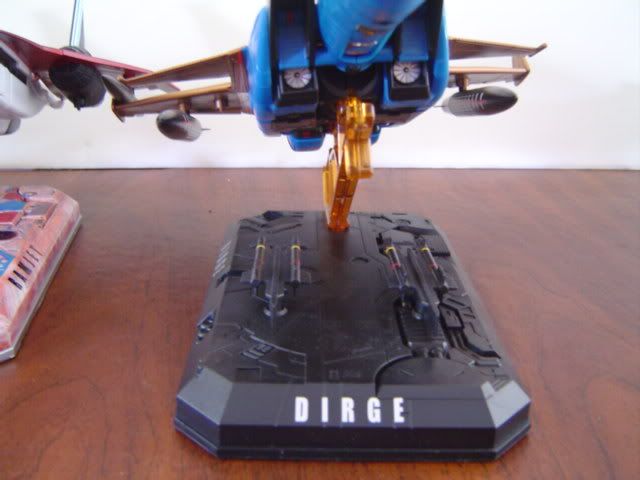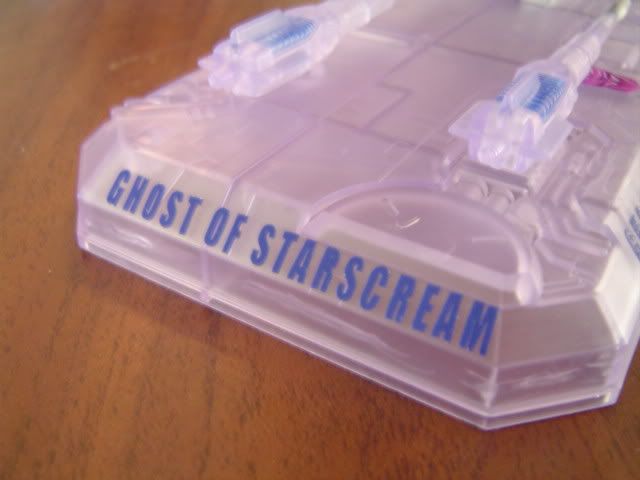 These stickers cost me $10 shipped. Thank you Kouri!